So yesterday while I was taking a hot shower a crazy idea just came into my mind. Now I am here to present it. My idea is about connection between terminal and remote stands PAX transportation methods which will eventually be added.
First thing first here is a basic airport design. As you can see there are 4 remote stands (without jetway of course), a boarding dest, terminal service roads which are already in game. More than them I added a special area called: Cobus drop/load area or a.k.a. Cobus stop. This can be set as bagggae claim area, it has to be in secure zone and it has to have connection with service road.
Scenario 1: Connecting remote stands to boarding desk
This is literally current situation on small stands. Passengers deboard from airplane via ladder truck and walk straight to boarding desk in terminal. They can walk on service roads. Same but reverse on boarding.
Here is a real life example from my country: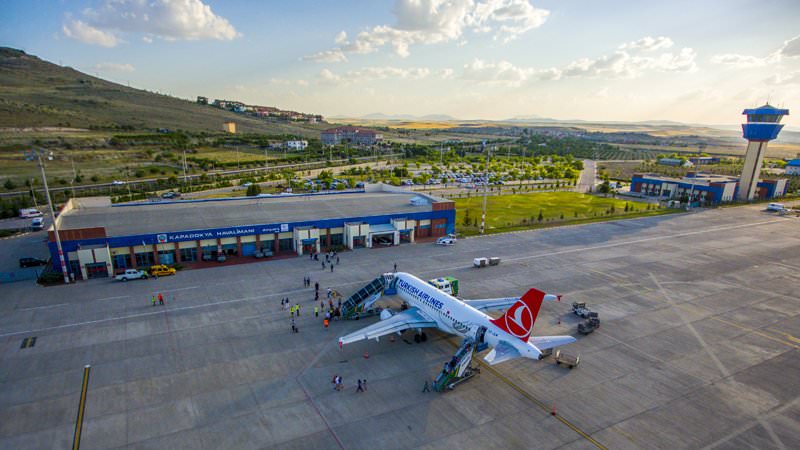 (if something happens to the link, here is alternative)
Scenario 2: Connecting remote stands to boarding desk or Cobus stop
This gives more chances of different types of designs. In this design player can choose which remote stands will be connected to boarding desk and which to Cobus stop. Maybe even fantasies can be done such as only specific gates will have Cobus suppor etc…
Scenario 3: Connecting remote stands to Cobus stop
All stands are connected to Cobus stop so there won't be PAX walking around apron area.
So long to short, what my suggestion is the possibility of making a stand accessible via terminal or accessible via Cobus.
Thanks.
EG